We launched a Chrome Extension! It lets you:
🪄 Easily generate context-aware and personalized recruiting messages, powered by GPT-4!
💨 Seamlessly add candidates, with a memo, and manage them on your Parafrom dashboard CRM
😫 View all the roles you're actively recruiting for on Paraform - no more hassle going back and forth
Watch the demo
here
to see it live in action! (starring Patrick Gao, our founding engineer)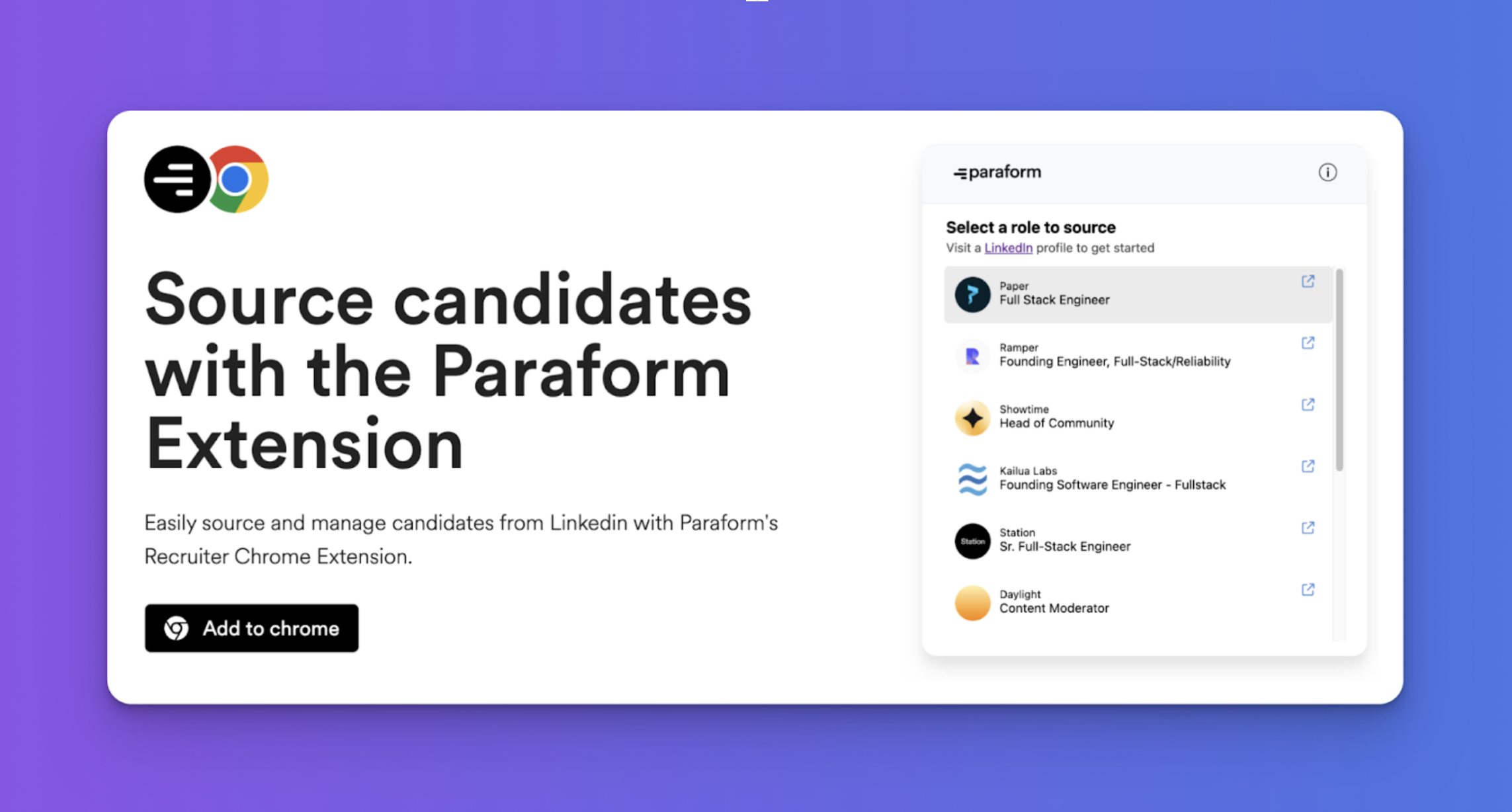 We've created this Chrome Extension to make recruiting as easy as possible. Our Paraform sourcing tool now allows you to source candidates from Linkedin and manage them within your dashboard. It's a great way to start recruiting for any role and seamlessly submit candidates you source to Paraform. To get started, add the extension to your Chrome browser and start sourcing candidates in seconds.
From helping 100+ tech startups with hiring, we've seen that using a combination of sourcing and outreach strategies such as personalized cold emails, LinkedIn connection requests, LinkedIn InMail and utilizing platforms like Twitter/Github is the most effective.
You can manage, outreach, and submit candidates to recruit effortlessly on Paraform.
Read a more detailed guide below.