Earn $250 for every new user you refer
Invite your friends and colleagues to Paraform, earn $250 when they make their first hire. There's no limit to how much you can earn.
How it works
Sign up
Create a Paraform account to generate your unique referral link
Refer your friend
Get a new user to sign up through your referral link. Share it on socials or send to friends/colleagues - get creative!
Get paid
Make $250 every time they make their first hire. We'll let you know when you've earned a referral bonus.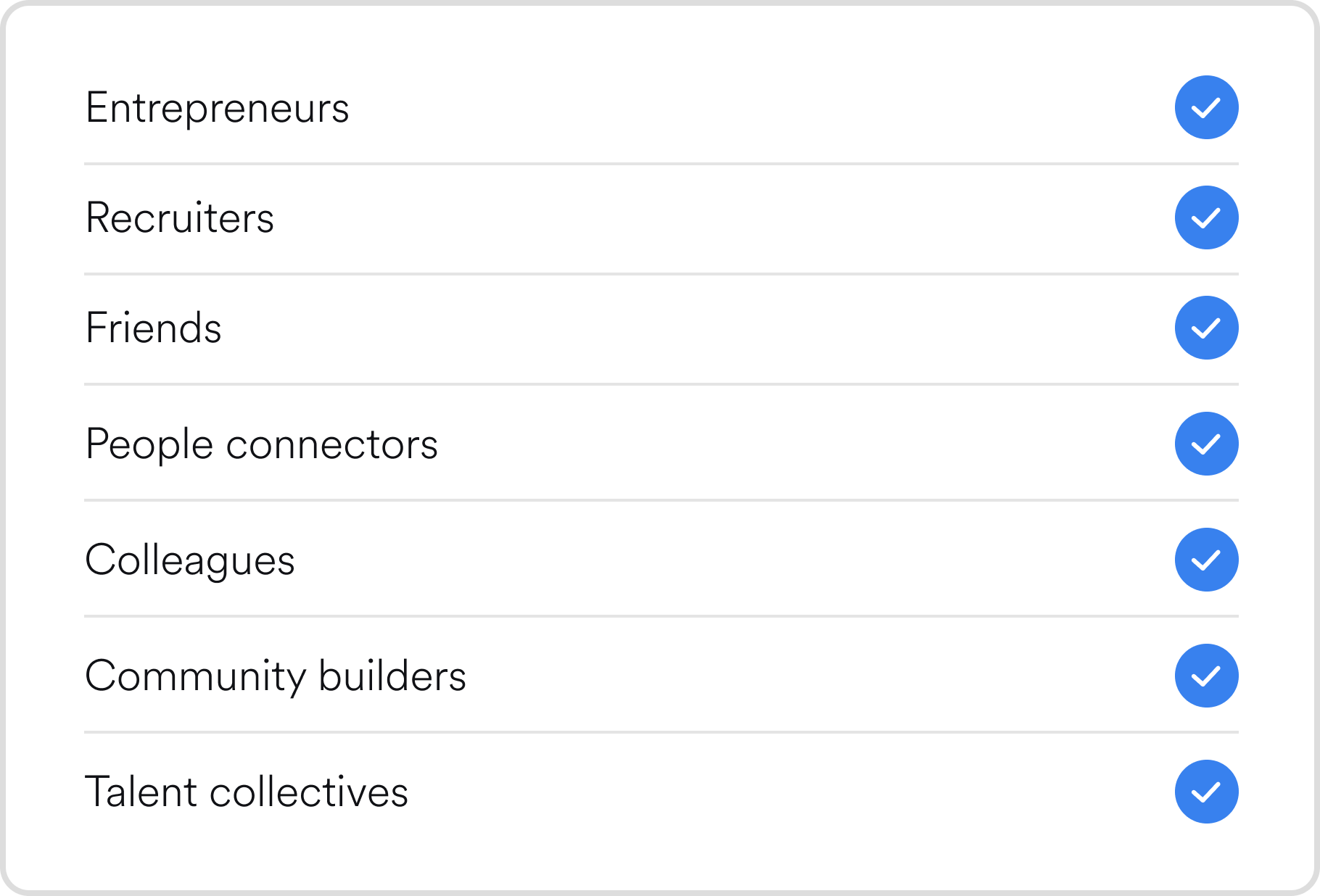 Who you should refer
Anyone you refer could earn ~$10,000 per month as side-income by connecting their network to startup jobs. They could easily make 1-2 hires per month, especially as a professional recruiter.